Main content starts here, tab to start navigating
Upcoming Events:
Here at Gyppo Ale Mill, not only do we have something fun for you every week but also your annual favorites or new events come along that we want you to continue to create memories at Gyppo. Here you'll find some of our special upcoming events for you to join us!
MOVEMBER || THE GYPPO STASH DASH CAMPAIGN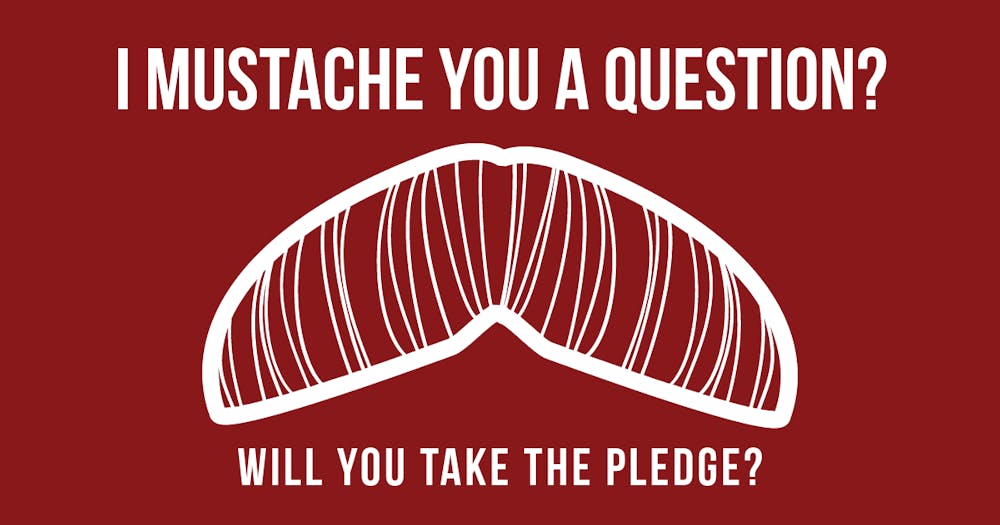 👨🏻 Hey Freewheelers, guess what? Movember is here, and we're stoked to take it to the next level with our Gyppo Stash Dash! 🤘 This isn't just about looking like a 70s rockstar for a month; it's about raising critical awareness for men's health issues, from prostate and testicular cancer to mental health and suicide prevention.
📅 Part One: Make the Pledge & Show Us Your 'Stache - Starting November 1st
☝️ What's Movember?
Movember is all about sparking life-saving conversations, and what better way to do that than by sporting some epic facial hair? If you can grow it, show it; if you can't, we've got stick-ons!
✌️ 'Stache Kits and Super Pledgers:
Make your pledge to play dress-up for a crucial cause. $15 gets you a stick-on mustache and a spot on our Wall of 'Staches. Wanna go big? A $50 Super Pledge scores you a full Charlie Chaplin look—glasses, beard, and 'stache included!
🤟 The 'Stache Wall:
Pledge and we'll snap a Polaroid to add to our Wall of 'Staches! Whether you're going natural, stick-on, or full Chaplin, your pic makes this wall a tribute to generosity.
✔️ Mark Your Calendars:
The Part One finale is the grand 'Stache Showcase on December 1st! Awesome 'stache prizes, mouthwatering food specials, and our complete Wall of 'Staches reveal await.
🎗 Who Benefits:
Your pledges are action, not just words. All proceeds will directly support community members wrestling with cancer, and we're donating an additional 10% to local mental health and suicide prevention initiatives.
🍻 So, whether you can grow a Hulk Hogan or you're more of a stick-on Picasso, we invite you to join us this Movember and make a real difference. Get ready for Part Two, where all will be revealed! Stay tuned. 📣 #GyppoStashDash #Movember2023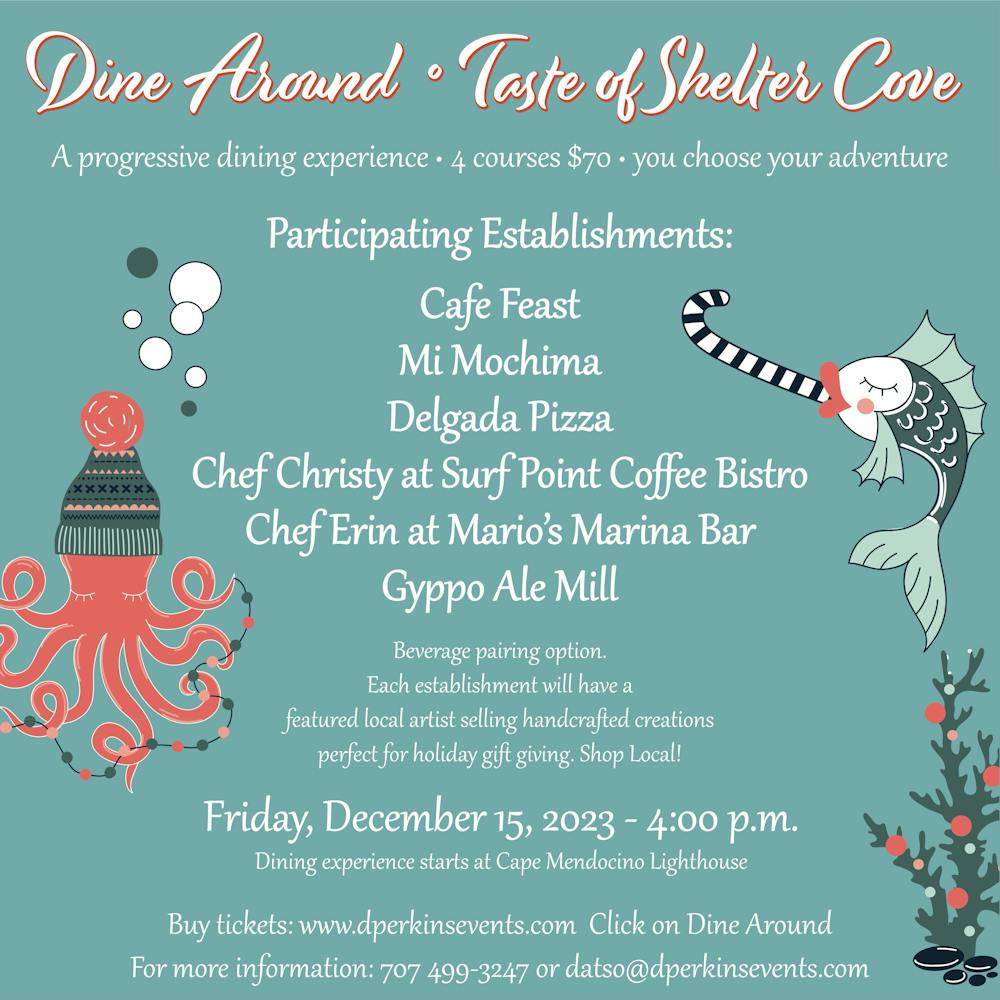 Dine Around • The Taste Of Shelter Cove
Pick Your Plate Progression! Ready for an epicurean choose-your-own-adventure? Dine Around • Taste Of Shelter Cove on December 15th at 4 PM is just that! With six stellar venues—Mi Mochima, Delgada Pizza, Surfpoint Coffee & Bistro, Mario's Marina Bar, Cafe Feast and Gyppo Ale Mill—your tastebuds are in for a treat. But here's the twist: you get to select your top three for an exclusive dining experience. Will it be the spicy zest, the hearty slice, the perfect brew, the bar charm, or our signature barbecue shrimp?

Make your picks by December 10th at D. Perkin's Event website and prepare for a night of culinary delight and local artistry. Choose wisely, dine heartily, and savor the community spirit!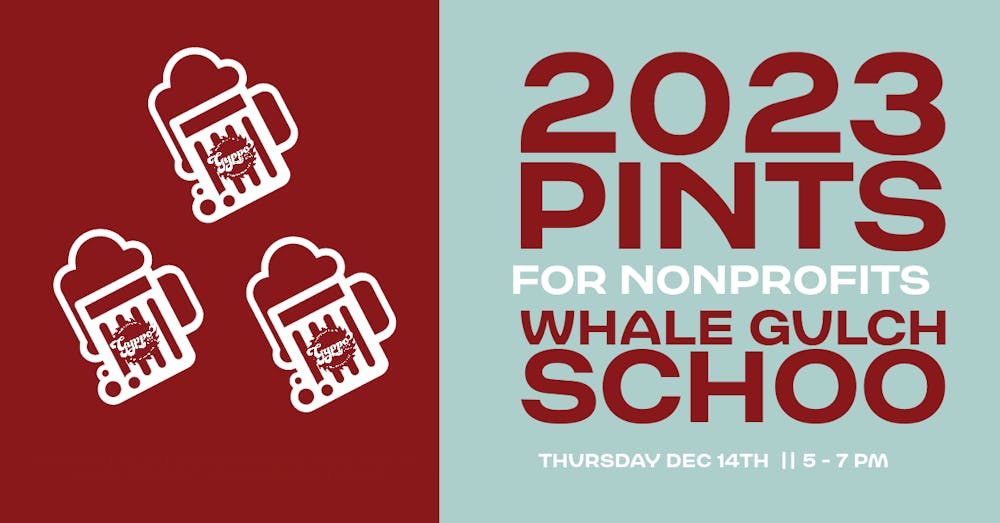 Pints 4 Nonprofits :: Whale Gulch School
Thursday December 14th, make your pint count at Gyppo Ale Mill's Pints for Nonprofits! From 5-7 p.m., each beer you enjoy helps a fantastic cause, with $1 donated to the Whale Gulch School. Picture this: You're sipping our finest brews while the legendary local band Rock Stew sets the stage ablaze with their tunes from 5 to 7 PM. 🎸 It's more than a night out; it's a chance to support our community and enjoy some great music.

But that's not all. Dive into the spirit of giving with a fun auction featuring a $60 Gyppo gift certificate. And for a unique touch, Whale Gulch School will be selling custom-made holiday wreaths, perfect for adding that special local flair to your home.

Whether you're a craft beer aficionado or a champion of local causes, this is the evening where your love for both comes together. Join us for a night where every sip makes a difference, every song adds to the vibe, and every wreath brings a piece of our community into your home.

Attention, Nonprofits! 📣 Pints for Nonprofits at Gyppo is your opportunity to amplify your cause. Bring your own bands, your unique fundraising ideas, and let's create an event that not only raises funds but also resonates with our community. Download the application below, and send it to family@gyppo.com. Together, let's brew some good!
Download Application